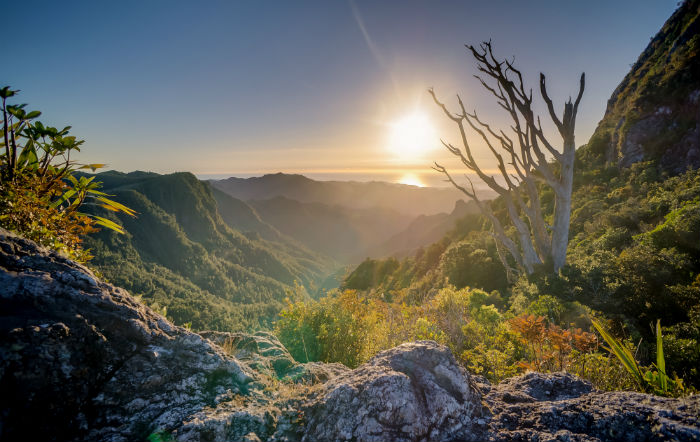 In the recently released Project Sunshine Final Report, second-generation Shambhala student Andrea M. Winn, MEd, MCS shares the results of her one year exploration into sexualized violence within her Buddhist community. She also offers recommendations for organizational change, and suggests ways individual and collective healing can occur.
She describes the vision of Project Sunshine in this way:
This one-year vision was to gather a powerful group of concerned citizens to protect the integrity of the Shambhala lineage. We will do this through influencing the Shambhala community to acknowledge and repair past abuse of women and children in the community, and integrate new values that honour tenderness, vulnerability and other strengths typically associated with the feminine.
On the prevalence of sexual harm in the Shambhala community, Winn says:
I have been part of many conversations over the past year with women who have been abused in the Shambhala community. The stories of abuse are nothing short of horrific. Quite simply, the violence that has happened and the lack of response from the Shambhala organization has resulted in a profound corruption in the heart of our community over the lifespan of this community – since the early 1970's.
The Project Sunshine Final Report shares 5 anonymous stories as examples that illustrate sexualized violence within the Shambhala community.
According to Winn, many victims have not been heard and instead have been marginalized, demonized, and ostracized.
As to the current Shambhala structures in place to address sexual violence, Winn says,
Work on abuse has been done under 'Shambhala Care and Conduct.' This work has, however, not gone far enough since women are currently being abused without recourse, and past harm has not been attended to. Known child abusers are freely active within the Shambhala community, some are even senior teachers. Meanwhile, many who have been abused have been left with no recourse but to leave the community to heal and move forward as best they can, often with diminished resources of lungta and money.
In her 29-page report, Winn also emphasizes the importance of attending to both victims and perpetrators, discusses issues of samaya, and sets out next steps for addressing and healing sexualized violence in the Shambhala community.
Winn remains fiercely dedicated to the vision of the Shambhala teachings.  Because of this, she offers a spiritual framework for addressing abuse that includes, among other aspects, creating safety and stability within one's own mind and within the community through practicing shamatha daily and working with one's own projections.
This is a must read report for Buddhist communities facing revelations of sexual misconduct in their own communities.
Download the full Project Sunshine Final Report here.
Shambhala Leaders Acknowledge Sexual Harm
On February 12, 2018,  Shambhala's Kalapa Council (the organization's leadership group) sent an important message to all members of the Shambhala community, in which they acknowledged instances of sexual harm and said these occurrences were not always addressed with care.  They said:
In our complex history there have been instances of sexual harm and inappropriate relations between members and between teachers and students. We are still emerging from a time in which such cases were not always addressed with care and skill. In particular, inappropriate or even abhorrent sexual behavior by some men in the community has caused some women to feel unsafe. Members have at times not felt heard or have been treated as though they are a problem when they tried to bring complaints forward. We are heartbroken that such pain and injustice still occurs. The Kalapa Council takes responsibility for creating spaces to recognize and heal wounds from the past, and we are feeling how full attention to such healing is in great need.
Shambhala leaders promised to address abuse and discrimination within the Shambhala culture:
The Kalapa Council is in a process of listening and feeling. As we hear and learn more, we have committed collectively and individually to undertake training to help us better understand power dynamics and gender harm. Through this work, we will move toward a comprehensive plan to address abuse and discrimination within our Shambhala culture, including the guidance of others. We cannot do this in isolation. We commit to communicating clear next steps within a month.

In the coming period, we commit to offering ways to speak and listen, to ask for the help our community needs, to further train our leaders, to establish robust and effective structures for accountability, and to create safe spaces for nourishing trust and care.
Unlike Rigpa, Shambhala leaders have not used the word "allegations" in their message.  Although it may be a long time coming, they acknowledge that harm has occurred.
Read the full message on the Shambhala Facebook Page.
Now Is the Time to End Sexual Violence
There is a powerful convergence of truth occurring with regard to sexual abuse in both contemporary society and Buddhist communities  A very real opportunity exists to end sexual violence in our communities if we have the courage to embrace it.  As Winn says:
One thing that is clear to me is that a single woman can be silenced. However, a group of organized concerned citizens will be a completely different ball game. Creating such a group is a way to create sanity for ourselves in the midst of this crazy situation, and then we can look at how to share that sanity with others.
Don't be pacified or placated by beautiful words and rosy promises on the part of any teacher or organization.  It's up to all of us in the Shambhala, Rigpa, and other Buddhist communities to say "no" to sexual violence and create loving conditions in which the healing of trauma can occur.
---
[jetpack_subscription_form]

Copyright secured by Digiprove © 2018
(Visited 9,955 times)