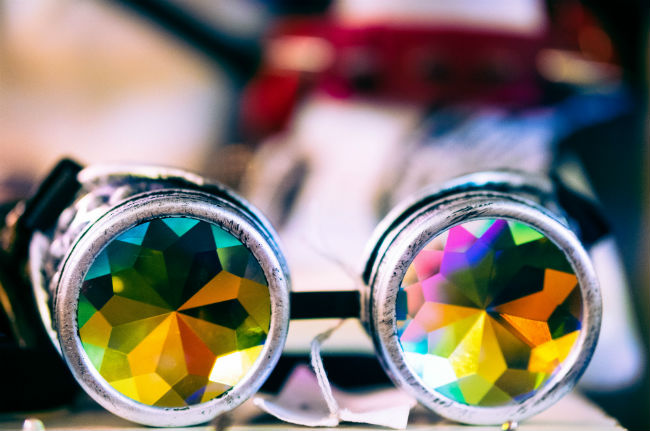 A guest post by Elaine Zablocki
As dharma students, we've learned that a single object arises from many causes and conditions. When we look at a wooden table, we may consider the harvested tree, stored and dried, cut to size, assembled by someone using an array of tools and fasteners. We see a chain of people stretching back centuries who perfected "table." When we look at a tree we see a constant flow of related processes:  leaves taking in carbon dioxide, putting out oxygen. Water flowing up from the ground, sunlight on leaves producing sugar, leaves dropping to create soft forest soil that holds water and feeds the tree.
Could we look at the situation in Rigpa from a similarly expansive viewpoint, observing many interactive processes that led to the present moment?
Since the July 14 letter was published, over a year ago, we've spent many hours asking how this all happened. I've heard an extraordinary range of views. They include:
Sogyal Rinpoche created a cult to meet his own needs for financial gain and sensual pleasure.
SR is a narcissist, with a grandiose sense of his own abilities:  arrogant, self-centered, manipulative, and demanding.
SR is using methods that were accepted and appropriate in Tibet but are not appropriate in the West.
SR carries a weight of responsibility for many students and a world-wide organizational structure; this may have led to distortions and poor decisions.
SR's appetites tempted him to risk all his wonderful work.
Teachers in Tibet could rely on community-based supports and social structures that are missing in the West.
The situation appears one way to people who believe in the effects of karma over lifetimes, and appears very differently to those who focus primarily on this current life.
Sogyal Rinpoche is a Khampa; he is stubborn; of course he ignores people who offer warnings or advice.
SR is stubbornly determined to carry out his teachers' wishes as he understands them. That's why we now have a traditional Tibetan temple at Lerab Ling, a worldwide network of Rigpa students, and a digital library of teachings from many masters.
Because of his unusual background SR is able to teach dharma in a way that reaches Western students on a deep level.
SR has introduced thousands of people to the nature of mind and his ability to do this shows his work has the blessing of the lineage.
SR and his teachings have benefitted thousands of students emotionally, psychologically, and spiritually.
SR uses unconventional methods to train certain students, as has happened with other Tibetan lamas and within other great world religions.
Buddhas and bodhisattvas are using this situation to clarify and purify dharma transmission as the dharma comes to the West.
Buddhas and bodhisattvas are blessing every person who connects to this situation.
There are many more views – I whittled this list down to a manageable size – but this gives us a sense of the wide range of perceptions.
I've been a student of Sogyal Rinpoche's since 1987. I helped organize the 1992 book tour, and was one of the founders of the Washington DC Sangha. However, my personal experience with Sogyal Rinpoche is all "public," as a member of an assembly. For me the July 14 letter came as a surprise, a shock. Now, as I talk with people who report different versions of reality, I don't know what to think. When you turn a kaleidoscope, each motion creates a new picture. Each time I speak with a different person, I'm left with a different picture.
Consider the Swiss Cheese Model
We might learn something from high-risk industries. Airlines, nuclear power plants and similar complex organizations have spent quite a bit of time looking at accidents, how they happen and how to prevent them. Often they find a combination of relatively minor factors can lead to a major accident. Most often, it's due to a combination of circumstances, not a single cause.
These industries sometimes think in terms of the "Swiss cheese model" of errors. The idea is that in any complex organization, many potential mistakes could happen, but there are also built-in safeguards. Someone makes an error, but usually the next person in the process catches the error.
Occasionally, a series of errors builds upon itself, one layer upon the next. Picture several slices of Swiss cheese, one on top of the other. Occasionally, several holes all just line up with each other. That's what it's like when several small issues combine to produce a major accident.
For example, in the 1979 Three Mile Island nuclear accident, feedwater pumps stopped sending water to steam generators that take heat away from the reactor core. A pilot-operated relief valve opened and then became stuck, still open. Meanwhile, instruments in the control room said the valve was closed. Unable to tell whether the core was covered with cooling water, the staff mistakenly cut back on the flow of water into the reactor core. The core overheated and there was a partial meltdown and release of radiation. Several relatively minor issues all "lined up" to create a major problem.
I find the "Swiss cheese model" helpful when thinking about the varying experiences people have had within the Rigpa organization. In her October 2017 How Did It Happen essay, "Why Buddhist Communities Need to Understand Trauma," Sandra Pawula describes various factors that make someone more vulnerable to trauma or stress. For example, there may be a history of childhood abuse, or stressful family dynamics or recent major trauma, and that leads to reduced ability to cope with new stress.
In addition to trauma, we could also think about personal traits that make someone especially vulnerable or resilient in a stressful situation. Some people have a strong sense of their own limits, and effortlessly decide on an appropriate course of action. Others are particularly sensitive to persuasion, and may take actions they later regret. Some Rigpa students benefit from nonjudgmental support from other students; others are isolated, without a supportive face-to-face network.
When I ask myself how it can be that some people have experienced harm from their interactions with Sogyal Rinpoche and Rigpa, while many others have experienced long-lasting benefit, one useful tool is to think about four or five different circumstances that combined to produce harm. Each person's story is unique. Hopefully our future organizational culture will be more aware of potential vulnerabilities, and take appropriate additional steps to support students.
How Did It Happen? – The Patient Almost Died
I earn my living as a freelance writer, specializing in healthcare. Because of this, I'm familiar with recent work at many hospitals to improve communications and reduce preventable accidents. Let me tell you about a teenage boy who almost died, due to a series of errors.
Pablo Garcia has a rare genetic disease which leads to frequent infections. In 2013 he was admitted to the Children's Hospital at UCSF Medical Center for a routine procedure, and given standard medications. A few hours later he began feeling numb and confused – then he had a grand mal seizure and stopped breathing. Fortunately the Code Blue team arrived in time to get him breathing again.
One of the medications Garcia took that evening was Septra, a common antibiotic. He was supposed to take one pill; instead he took 38 ½ of them – the largest dose ever recorded. In the end, he spent several days in intensive care, but experienced no lasting harm.
UCSF is often listed as one of the top hospitals in the United States. They recently installed a computerized system designed to prevent common medication errors. How could this sophisticated system dispense a 39-times overdose?
It turns out the overdose was due to a series of small errors. The physician who ordered the antibiotic thought she was ordering one pill, but due to a confusing computer screen ordered a much larger dose. She got an alert questioning the order – but physicians get dozens of alerts every day, and there wasn't any special graphic to emphasize the seriousness of the problem. The bedside nurse hesitated before giving the medication, but in the end went ahead, feeling confident in the computer-coded process.
The bedside nurse did consider double-checking first with another nurse on the floor, but in the end she didn't. Robert Wachter, MD, who interviewed all the participants, suggests this story points to "a failure of organizational culture." In organizations that put safety first, he says, every person involved is empowered and encouraged to halt the process whenever they feel that something is not quite right.
For me, one of the remarkable things about this story is that all the people involved – the physician, the pharmacist, the bedside nurse – were willing to talk frankly about how the error happened, to look at all the contributing factors. Even more remarkably, the hospital Director of Risk Management and its CEO agreed to share the story with the general public. Wachter writes about the overdose, and what the hospital learned from this experience, in his book, "The Digital Doctor." You can find the overdose section posted online at http://bit.ly/1DHij1W
I've been a Rigpa student for more than 30 years. I know people who are totally devoted to Sogyal Rinpoche; I know people who've left Rigpa and are seeking other teachers. We are all coping with this situation. Even though we now have so many different viewpoints, I feel we are still parts of one whole.
I wish we could sit down together and explore how this situation came about: all the possible factors, all the possible explanations. That doesn't seem likely right now, but perhaps circumstances will shift over time. The people at this hospital set us a good example! Perhaps in the future we may be able to listen to each other, look at all the different circumstances and decisions that led to these problems, and find better ways to prevent them in the future.
A Personal View
During the past couple of weeks I've watched several short videos of Sogyal Rinpoche teaching. He has such enthusiasm for the dharma, such devotion to his teachers, such concern that his students get the point! Watching these videos, I can't believe that Sogyal Rinpoche has ever intended harm for his students, not even for a quarter of a second.
For me, Sogyal Rinpoche is a great master. Mostly, my view is based on my own experience, and the way I've changed as his student. I used to be very emotional, worried, exaggerating potential problems. Now, my mind has changed. Often there's a quality of calm clarity within my mind alongside everyday thoughts.
Based on the usual measures such as sitting posture and accomplishing mantras I'm not a particularly good practitioner. Still, I've been listening with an open heart and trying to practice dharma for a long time, and something has rubbed off on me. The habitual chatter within my mind has shifted to a different key.
At the same time, over the past year I've heard enough to be convinced that unintended harm has happened to some Rigpa students. I sit here with two incompatible facts in my mind; I can't bring them together into a single reality. "Sogyal Rinpoche is a great master." "Some Rigpa students have been harmed."
I experience devotion for lineage masters such as Dilgo Khyentse Rinpoche, Jigme Lingpa and Sogyal Rinpoche. Now my devotion is tinged with doubt, like a teaspoon of red wine mixed into a glass of water. The flavor of this doubt is exactly, "how could this have happened? Rinpoche is a great master and has the best intentions – how could this have happened?"
Sogyal Rinpoche is my tsawe lama. Am I supposed to suppress those thoughts? Or paste a big poster over them, saying "see your teacher as the Buddha"? I don't think so. Longchenpa says, "Do not alter, do not alter, do not alter this mind of yours." That's what I'll try to do. I'll live with confusion until it transforms into whatever comes next.
I pray that those who've been harmed will heal completely, and continue to find ways to benefit beings, through the dharma or through another path. I hope I will find ways to contribute to their healing.
Each time the dharma comes to a new country, it adapts to a new culture. We are living through that process now. It will take time. It will take clear thinking from all viewpoints, working together and listening to each other. For me, the dharma is a treasure that will benefit people in any culture. I trust that going forward we will clarify what should be adopted and what should be abandoned, as the dharma comes to the West.
Written by Elaine Zabocki
---
[jetpack_subscription_form]
Copyright secured by Digiprove © 2018
(Visited 2,978 times)