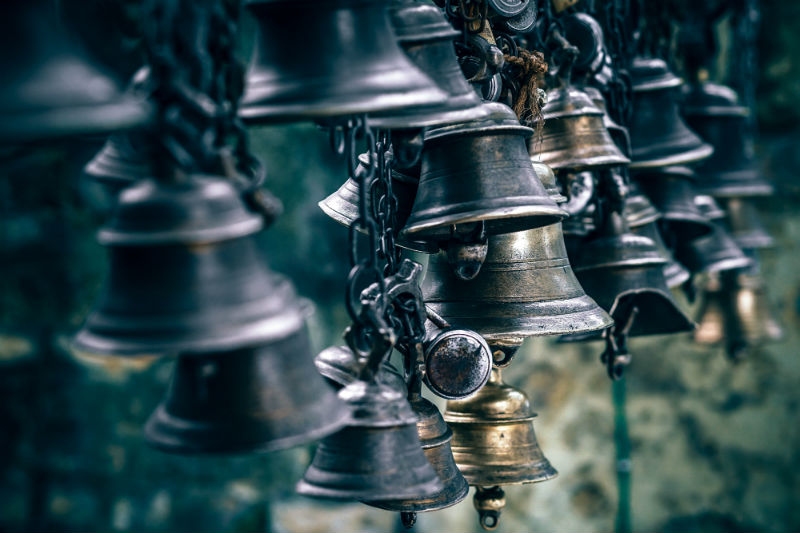 Buddhist Project Sunshine has released its Phase 3 Final Report on sexualized violence at the core of the Shambhala Buddhist Community.  You can download the report here. Be sure to read Carol Merchasin's investigative report at the very end of the document.  It's easy to miss, but it contains important details concerning the alleged sexual assaults and misconduct as well as a timeline.
The Phase 3 Buddhist Project Sunshine report contains:
New claims of sexual misconduct on the part of Ösel Rangdröl Mukpo (Sakyong Mipham Rinpoche), Shambhala's spiritual head and main teacher.
The names of Shambhala leaders alleged to have been involved in group sexual assault, individual rape, present or serving as attendants during such assaults, or procuring women for Ösel Rangdröl Mukpo.
Pema Chödrön's alleged response to a Shambhala rape victim.
Shambhala's Denial Statement
In response, the outgoing governing council (called the Kalapa Council) has issued a denial on August 23 which says, in part:
We want to be clear to you, our community, that based on the information provided, Shambhala, the Sakyong and the four Board members named in these allegations categorically deny the substance of the allegations, which are not only unfounded, but are each based on speculative and unsubstantiated claims. The publication of such salacious and defamatory information is grossly irresponsible.
This statement seems in contradiction both in substance and in tone to previous statements from the Shambhala organization, which acknowledged that sexualized violence has occurred in the community.
Similarities Between Shambhala and Rigpa Denials
This statement from Shambhala uses language similar to that used in Rigpa statements issued in response to abuse allegations, beginning in 1994 going forward to the present.  Words like:
allegations
unfounded
defamatory
we take claims of misconduct extremely seriously
those who have felt harm (as opposed to those who have been harmed)
attempts to discredit (the independent investigation)
healing and rebuilding of our community
What Does Unfounded Really Mean?
In the article, Lies, Damned Lies, & Lerab Ling, Part 1, Jo Green points out what it actually means when you use the word "unfounded:"
'Unfounded' is the pernicious little word behind which they pompously stand, but let's be clear about what they are saying. The Cambridge Dictionary defines it as 'not based on fact; untrue'. The Oxford English Dictionary says: 'Having no foundation or basis in fact.' So what Sam Truscott did was call all the letter writers LIARS. He also called every woman brave enough to talk about being sexually abused by Sogyal Rinpoche a LIAR. Likewise, he branded every trustee or director who ever spoke up about abuse a LIAR.
Rigpa has used the word "unfounded" in almost every response to abuse allegations beginning with the lawsuit filed by Janice Doe in 1984.
In essence Rigpa and Shambhala are calling every person who has alleged abuse a liar along with anyone who claims to have witnessed it.
You might wonder, what were Rigpa and Shambhala leaders talking about between sessions of the first datum ever held at Rigpa at the beginning of this year?  Prior to this Shambhala has completely ignored Sogyal Rinpoche and Rigpa.
Wait, What About the Public Apology?
In his public apology, Ösel Rangdröl Mukpo stated:
…there have been times when I have engaged in relationships with women in the Shambhala community. I have recently learned that some of these women have shared experiences of feeling harmed as a result of these relationships. I am now making a public apology.
And…
In addition, I would like you to know that over the years, I have apologized personally to people who have expressed feeling harmed by my conduct, including some of those who have recently shared their stories. I have also engaged in mediation and healing practices with those who have felt harmed. Thus I have been, and will continue to be, committed to healing these wounds.
In a second letter to the Shambhala community, he says
In a state of complete heartbreak, I write to you, humble, embarrassed, and thoroughly apologetic for disappointing you. I feel a tremendous amount of sorrow for the pain, confusion, and anger that our sangha is experiencing. I accept accountability for this pain, and want to express my commitment to personal growth.
He also spoke about "struggling with unhealthy power dynamics and alcohol.
But these statements are carefully crafted when they say 'people or women who have expressed feeling harmed.'   This language implies that it was an individual's perception that has no basis in objective reality.
Abuse victims need to hear apologies, not denial.  Honest confessions and genuine apologies can reduce the degree of traumatic stress experienced by victims.  The more organizations issue denials, the more harm they induce for victims.
But Didn't Shambhala Acknowledge Sexual Misconduct?
On February 12, the leadership of the Shambhala community issued a statement acknowledging systemic sexual misconduct in the community.  They stated:
In our complex history there have been instances of sexual harm and inappropriate relations between members and between teachers and students.
And…
We are still emerging from a time in which such cases were not always addressed with care and skill. In particular, inappropriate or even abhorrent sexual behavior by some men in the community has caused some women to feel unsafe. Members have at times not felt heard or have been treated as though they are a problem when they tried to bring complaints forward. We are heartbroken that such pain and injustice still occurs.
So why now the sudden turn back into denial?  Is it only denial of the current allegations?
Michael Scott, attorney for Ösel Rangdröl Mukpo, has stated:
"…the Sakyong categorically denies assaulting anyone, sexually or otherwise, sexual contact with minors, or any other criminal offense."
Too Many Reports of Abuse
It's hard for me not to believe the allegations in the latest Project Sunshine report. I've seen the same kinds of serial non-monogamous sexual relationships with single and married students take place in Rigpa.  I've seen the same logistics occur vís-a-vís organizational leaders and attendants when it comes to setting up "dates" for the spiritual teacher.
These ways seem endemic to the feudal influence prevalent in some Buddhist organizations, which the Dalai Lama has said must stop.  So it doesn't surprise me that they would occur in Shambhala too.
Some of these relationships have been consensual.  But other women say they were seduced into sexual activity through spiritual promises and told to keep vows of silence about the activity.  They report sexual harm.  Others have reported physical abuse.
At least Ösel Rangdröl Mukpo has acknowledged inappropriate behavior in some instances.
Leaders in Rigpa, on the other hand, continue in complete denial. They may feel they can deny the allegations because they see sexual activity with the teacher as a blessing and physical abuse as part of spiritual training.  That's what I believed when I was a leader in Rigpa.  That's what Rigpa students are told again and again.
At least for me, there have been too many reports of harm to believe the allegations are unfounded.  And I know what I've seen with my own eyes.
In their August 23, Shambhala's outgoing governing body also says,
Our focus remains on the appropriate healing and rebuilding of our community, especially as we move through this leadership transition.
It would seem that healing and rebuilding the community takes precedence over the victims' healing.  But how can healing in the community even begin if you call all the women and men who have come forward to report abuse and all those who say they have witnessed abuse liars?
---
[jetpack_subscription_form]
Copyright secured by Digiprove © 2018
(Visited 6,749 times)