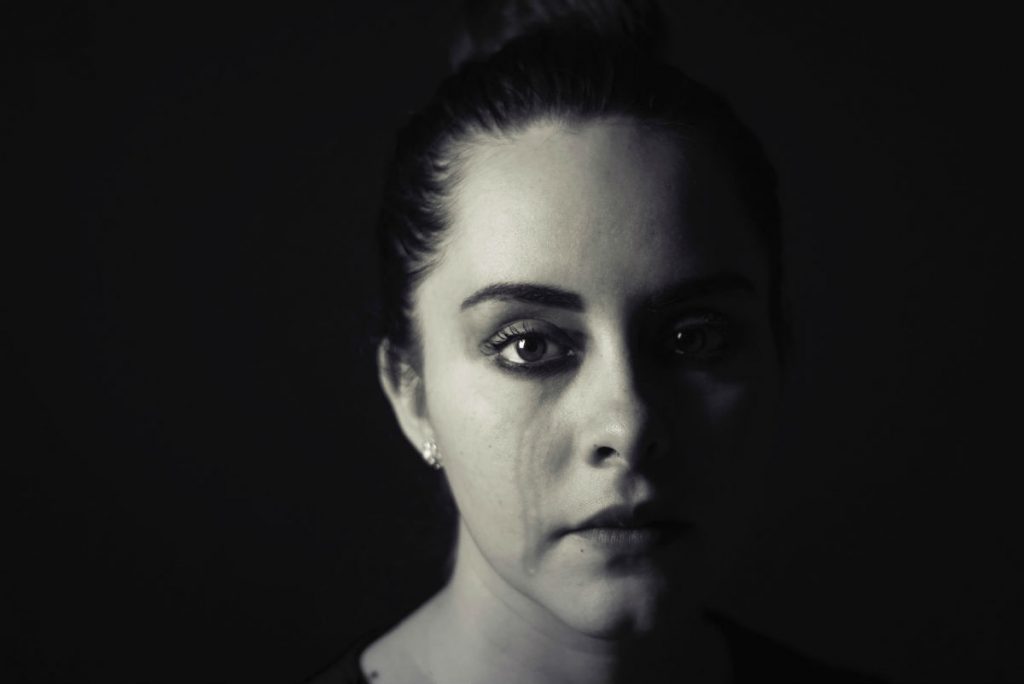 Public allegations of physical and sexual abuse by Sogyal Rinpoche have been made regularly over the course of his 40-year teaching career.
The following timeline cites the year an allegation was made public, although the incident may have taken place years prior to the time.  For example, one of the first incidents took place in 1976, but I found the public testimony in a 1994 newspaper article.
The information provided in the timeline may not be all inclusive. Other public statements may have been made of which I have no knowledge.  Also, it only includes publicly documented allegations.
The Western Buddhist Teachers Conference
As background information, the first 10-day Western Buddhist Teacher's Conference took place in Dharmsala, India in March 1993.  It included 4 days of meetings with the Dalai Lama, who actively interacted with and advised the 22 teachers representing various Tibetan, Zen and Theravadin traditions.
The issue of sexual improprieties on the part of Buddhist teachers received considerable attention during the 1993 Western Buddhist Teachers Conference.  The Dalai Lama gave clear guidance on these matters, which he referenced again in his recent statement in Ladakh about the current allegations against Sogyal Rinpoche. [Watch the Western Buddhist Teachers Conference videos here].
At the time, Rigpa leaders, the same ones leading the organization today, were well aware of the concerns about ethical misconduct raised by Western Buddhist Teachers. Two representatives from Ripga attended the 1994 Western Buddhist Teachers Conference with the Dalai Lama, Dominique Side and I believe Patrick Gaffney, but it might have been Ian Maxwell. On more than one occasion, they were approached by Western Buddhist Teachers with questions about Sogyal Rinpoche's alleged sexual liaisons with students.
This climate of concern prevailed when, unexpectedly, a major lawsuit against Sogyal Rinpoche and Rigpa was filed.
Timeline of Abuse Allegations in Rigpa
1994
In  November 1994, a $10 million civil lawsuit was filed against Sogyal Rinpoche and Rigpa by an anonymous plaintiff, who was given the name "Janice Doe" to protect her identity.   The complaint alleged infliction of emotional distress, breach of fiduciary duty, and assault and battery. Source: Best-Selling Author Accused of Sexual Abuse
"The accusation states that in June 1993, the woman, 'Janice Doe' (a pseudonym used in American court cases), in a state of bereavement following the death of her father, attended a retreat conducted by Sogyal in Connecticut. In a private meeting, Sogyal is alleged to have told 'Doe' that through devotion and his spiritual instruction she could 'purify her family's karma', and that she should realize that "he is a Buddha and that all his actions are Buddha activity.'

The next evening, Sogyal invited the woman to his room where, allegedly, he seduced her. He later told her that her family had been healed 'by his love and kindness' and that this blessing 'could only be maintained through her unswerving devotion to him'.

Over a period of six months, the charge alleges, the woman was subjected to 'systematic indoctrination' designed to separate her from 'normal support systems', including her husband, family and friends, to make her completely dependent on Rinpoche and Rigpa for 'all physical, mental, and emotional needs'. In that time, Sogyal allegedly 'physically and mentally abused' Doe, claiming that to be hit by a lama was 'a blessing' and requiring her to perform 'degrading acts' in order to 'bring her closer to a state of enlightenment".  Source:  The Precious One
What was Doe's motivation for filing the lawsuit?
"Theodore Philips, the attorney for Janice Doe, says that his client's motivation for bringing the case is not simply one of personal reparation, but to force the introduction of a code of conduct for teachers, 'to prevent future abuse'".   Source:  The Precious One
Sogyal Rinpoche avoided service by not publicly entering the U. S. and thus was never deposed.  The lawsuit was settled out of court through mediation.
Buddhist teacher, Yvonne Rand, counseled a number of women who claimed to have had sexual relations with Sogyal Rinpoche, including Janice Doe.  Rand said:
"'I have spoken to Janice Doe. She was completely unfamiliar with Buddhism and with what it would mean to practise with a spiritual teacher. She was quite vulnerable and went to the retreat with great trust. She was very typical of women who come to spiritual practice with a certain amount of personal confusion and who are looking tor healing.'"   Source:  The Precious One
The 1994 article on the lawsuit cited above revealed complaints made by Victoria Barlow as well:
"Barlow, 40, said she first met Rinpoche in the mid-1970s, when she was 21, and that she was sexually exploited by him during meditation retreats in New York and Berkeley."  Source: Best-Selling Author Accused of Sexual Abuse  Also watch Barlow's interview in the television documentary "In the Name of Enlightenment" below.
1995
Mick Brown's 1995 article in the Telegraph Magazine, called "The Precious One," looked at the abuse allegations against Sogyal Rinpoche from several different perspectives, including voices of those who questioned the allegations. However, it also shared anonymous allegations of sexual abuse from two additional women.
Brown also reported:
"In October 1992, a trustee [of Rigpa Fellowship, UK] resigned over Sogyal Rinoche's sexual conduct, after suggesting to him that he should seek help, and writing to the Dalai Lama on the matter.  She subsequently gave detailed information, maintaining the anonymity of those who had confided in her, at a meeting with Trustees and other members of the Rigpa community."
2011
The Canadian company Cogent/Benger produced a television documentary with new allegations of abuse against Sogyal Rinopche called "In the Name of Enlightenment." It aired on Vision TV in Canada.
The documentary centers around the experience of a beautiful young woman named Mimi, during her 3-year period as a personal assistant to Sogyal Rinpoche.  Mimi alleges physical and sexual abuse of both herself and other young women in the "inner circle."  Initially, she believed what others told her:
"If he beats you or has sex with you, he's actually opening the way to enlightenment."
After two months working exhaustively as his attendant, one day she was alone with Sogyal Rinpoche.  She says he told her, "Undress."  She thought it was a test of her devotion and complied.  Mimi reported that Sogyal Rinpoche swore her to secrecy, and told her that if she were to speak of their sexual relations it would sever the beneficial connection she had made with him.
Initially, Mimi found it hard to leave.  She likened her experience in the inner circle to "Stockholm Syndrome" — a term used to describe feelings of attachment that can develop between a victim and her captor — because all your daily requirements like food, housing, and emotional needs are provided for by the teacher and others in the small inner circle.  But eventually, she gradually extricated herself, by taking small steps toward greater separation and independence.
When her father, also interviewed in the documentary, learned of her plight in 2007, during the Rigpa three-year retreat, he confronted Sogyal Rinpoche.  He says the spiritual teacher did not deny having sexual relations with his daughter, but confirmed it.  Shortly thereafter, Mimi's father left the retreat for good as did a number of other students, including a woman named Denise who was also interviewed in the documentary.
Victoria Barlow also appears in the documentary, describing her own experience of unrequested sexual relations with Sogyal Rinpoche in 1976.  She said the betrayal by her spiritual master, "…hurt me to the core."
Watch the full documentary here:
A Statement from Rigpa in response to "In the Name of Enlightenment"
Early 2016
Senior student, instructor, translator, and former director of Rigpa France, Olivier Raurich, left Rigpa in 2016.  In an interview in the French magazine "Marianne," Raurich spoke of secrecy in the Rigpa organization, manipulation of information, and rumors of sexual abuse.  He said Sogyal Rinpoche's dictatorial side and anger worsened after a 2011 exposé in "Marianne." He also claimed that Sogyal Rinpoche brutally silences and ridicules people.
An English translation of the interview.
August 2016
Sogyal Rinpoche hit a nun in the stomach in front of 1,000 students during a teaching session at his retreat center, Lerab Ling.
The nun did not herself make a complaint.  More than a year later, following abuse allegations made by eight long-time students, which mentioned the incident, she issued a statement describing what happened as a soft punch. She says it was not abuse because she had agreed to let her teacher work with her in this way, and that it helped her move through a blockage.
However, several students sitting within a few feet of the incident perceived it differently.  They heard the wind knocked out of her, saw her immediately double over, and witnessed her running off the stage in tears.  They felt deeply disturbed by the incident.
Some of them sent letters of complaint to Sogyal Rinpoche via his feedback system.  He responded in the teaching the next day by saying anyone questioning his teaching methods was probably not ready to receive the Dzogchen teachings.
This incident proved to be a turning point for a number of Rigpa students, who subsequently decided to leave the organization.
June 2017
The Dutch current affairs program "Brandpunt" featured the testimony of former Rigpa student, Oane Bijlsma, in a program called Abuse in the Buddhist Community:  This Victim Tells Her Story for the First Time.
Bujlsma made claims of abuse of power and sexual intimidation by Sogyal Rinpoche. Although Oane was not abused herself, she experienced sexual harassment and she said she witnessed other women being abused, intimidated, and exploited.
In the television program, she recounts,
"He is a real tyrant. He behaves as if he has a natural right to demand anything, anytime—no matter if it is in the middle of the night, or from the other side of the world. His will alone is the law."
An English transcript of the Dutch program
At the end of the transcript, you'll also find a translation of two emails sent to Rigpa members before the Brandpunt report was aired.
July 2017
A 12-page letter signed by current and ex-members of Rigpa details abuse allegedly committed by Sogyal Rinpoche.  It was sent to Sogyal Rinpoche, a small selection of his peers, and his closest students.
With regard to physical abuse, the letter stated:
"We have received directly from you, and witnessed others receiving, many different forms of physical abuse. You have punched and kicked us, pulled hair, torn ears, as well as hit us and others with various objects such as your back-scratcher, a wooden hanger, phones, cups, and any other objects that happened to be close at hand."
It also spoke to emotional and psychological abuse:
"Your emotional and psychological abuse has been perhaps more damaging than the physical scars you have left on us. When we have worked for you while organizing and setting up the infrastructure for you to teach at different places around the world (Europe, North America, Australia, and India and Nepal), your shaming and threatening have led some of your closest students and attendants to emotional breakdowns."
The letter also addressed sexual abuse:
You use your role as a teacher to gain access to young women, and to coerce, intimidate and manipulate them into giving you sexual favors.⁴ The ongoing controversies of your sexual abuse that we can read and watch on the internet are only a small window into your decades of this behavior."
Lastly, it expressed concerned about improper use of finances:
"Your lavish lifestyle is kept hidden from your thousands of students. It is one thing for you to accept an offering of the best of everything (that we may have) as an acknowledgement of our gratitude for spiritual teachings. It is quite another to demand it from us. Much of the money that is used to fund your luxurious appetites comes from the donations of your students who believe their offering is being used to further wisdom and compassion in the world."
The letter writers acknowledged the immense benefit Sogyal Rinpoche's teachings have brought to so many people around the world.  They asked to be corrected if they are wrong in what they have written, but if they are correct in their assessment, they would like to see these behaviors, which they feel are harmful, come to an end.
They concluded their letter by saying:
Our heartfelt wish is that you seek guidance from His Holiness the Dalai Lama, other reputable lamas of good heart, or anyone who can help to bring you back onto the true path of the Dharma.
Unlike rumors currently circulating in Rigpa, this letter was not written by a single individual and only signed by the others.  The letter was composed through a consensual process and a fully collaborative effort that took many days of writing and rewriting by the entire group.
Concluding Thoughts
Many people left Rigpa after the 1994 lawsuit was filed.  Many others stayed.  They may have believed rumors that the lawsuit was a conspiracy to undermine Asian teachers or retaliation after a failed love affair, like I did at the time.
But these arguments and others used to deny later allegations seem less convincing now in light of an entire timeline of incidents that occurred from 1976 through 2017.
I've personally heard other complaints as well, but as the individuals have not chosen to make their allegations public, I cannot share them here.
It's not easy to come forward with allegations of abuse.  People say you're mentally unstable, angrily attack you, and question your motivation.  Some women feel too much shame to come forward.  Others hesitate to retrigger traumatic experiences or simply want to get on with their life.  Still others fear retribution.
Rigpa's official responses to the allegations have been remarkably similar, always a complete denial of abuse.  The only significant difference this time is an agreement to launch an independent investigation.  Some however, question the rationale for a two and a half month wait for a firm to be found to conduct the investigation.
What stuck you reading through the timeline? We would love to hear your thoughts in the comments.  But please do not share rumors or anonymous stories. You can see our commenting guidelines here, which encourage open, but civilized discussion.
If you found this article helpful, please share it on Facebook.  Thank you!
[jetpack_subscription_form]
SaveSave
SaveSaveSaveSave
SaveSave
SaveSave
SaveSave
SaveSave
SaveSave
SaveSave
SaveSave
SaveSave
(Visited 9,330 times)