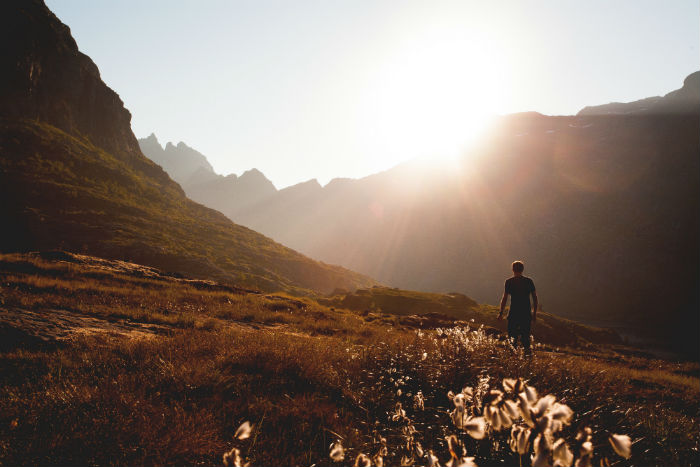 With his amazing gift for communicating the Buddhist teachings in a clear and accessible way, Sogyal Rinpoche has become one of the most well known and sought after spiritual teachers in the world today. His book, The Tibetan Book of Living and Dying, published in 1992, has touched hundreds of thousands of people, and remains popular even now, more than 25 years later.
Rinpoche's unique, experiential way of teaching, which often gives people a profound personal experience of the awakened state, has attracted thousands of devoted students, who regularly attend retreats and support his work at centers around the globe.
As a student for more than 25 years myself, I'm deeply grateful for all I've received from Sogyal Rinpoche – amazing teachings that clearly explain the Buddhist path, the chance to meet many holy beings, and personal glimpses of awakening that showed me the possibility of enlightenment.
Given Sogyal Rinpoche's remarkable contributions and the benefits that so many people feel, I can understand why many Rigpa students cannot comprehend how others have felt harmed by personal interactions with him.
Please know, I'm not trying to detract from Sogyal Rinpoche's greatness, but without taking an honest look at how the experience of abuse has happened in our community, it will be difficult to prevent such incidents in the future.
In this spirit, I'd like to share from my own personal experience to show how student-teacher interactions, even those that may have been meant as helpful, can be experienced as harmful.
I am not criticizing the teachings, only shedding light on how certain ways of teaching may have detrimental side effects. Although I've had many positive experiences too, overall the way Sogyal Rinpoche personally worked with me did not create a healthy container in which healing and spiritual growth could take place.
The periodic complaints we've heard over the last 30 years indicate a number of other people have felt harmed as well. Others have left Rigpa because they couldn't reconcile aggressive behavior on the part of the teacher that they felt conflicted with their personal sense of values. We may never know how many others have remained silent out shame, fear, or isolation.
What Is Abuse?
Presuming we all want to understand how things have gone awry, whether we believe it's a misunderstanding or actual abuse, let's start out with the basics, by asking, "What is abuse?"
Mentalhelp.net explains:
Abuse occurs when people mistreat or misuse other people, showing no concern for their integrity or innate worth as individuals, and in a manner that degrades their well-being. Abusers frequently are interested in controlling their victims. They use abusive behaviors to manipulate their victims into submission or compliance with their will.
In response, Buddhists might say: "But isn't our integrity and sense of innate worth related to our ego, which we need to give up on the spiritual path?"
Some students believe, based on traditional stories they've read or teachings they've received, that the role of a Vajrayana teacher is to help you let go of your ego. If you're a real spiritual practitioner, you're supposed to surrender to his or her attempts to do so with eagerness.
But, does a teacher need to disregard a person's integrity, worth as an individual, or his well-being to reach this goal of destroying the ego? I don't think so. I've seen teachers help students let go of ego without using abusive methods.
As Mingyur Rinpoche says,
Thus we must distinguish teachers who are eccentric or provocative—but ultimately compassionate and skillful—from those who are actually harming students and causing trauma. These are two very different things, and it is important that we do not lump them together. There are plenty of teachers who push and provoke students to help them learn about their minds, but that is not abuse. Physical, sexual, and psychological abuse are not teaching tools.
The Tibetan word for ego, "dak dzin," means clinging to a false sense of self. The way I understand this, we need to give up clinging to a false sense of self. Although the self appears so solid, we must realize it is impermanent, interdependent, and not inherently real.
However, humans need a healthy sense of self to function in this world. Abuse can damage a person's nervous system, impair their emotional and cognitive functioning, and cause anxiety, depression, and disassociation from emotions and experiences — making them worse off rather than healthier, emotionally and spiritually.
At some point on your spiritual path, a strong push may be appropriate and necessary. But many people believe you need to have a healthy ego before you can give it up. If you haven't integrated a good understanding of this false sense of self, attempts to force you to let it go may be experienced as abuse, damage you, and solidify your ego even further. Mingyur Rinpoche says,
The most important thing to know about these unusual teaching styles is that they are meant to benefit the student. If they are not rooted in compassion and wisdom, they are not genuine. Actions that are rooted in compassion and wisdom—even when they appear odd, eccentric, or even wrathful—do not instill fear or anxiety.
What is Trauma?
Abuse can cause trauma. Wikipedia explains trauma succinctly like this:
Psychological trauma is a type of damage to the mind that occurs as a result of a severely distressing event. Trauma is often the result of an overwhelming amount of stress that exceeds one's ability to cope, or integrate the emotions involved with that experience. A traumatic event involves one's experience, or repeating events of being overwhelmed that can be precipitated in weeks, years, or even decades as the person struggles to cope with the immediate circumstances, eventually leading to serious, long-term negative consequences.

However, trauma differs between individuals, according to their subjective experiences. People react to similar events differently. In other words, not all people who experience a potentially traumatic event will actually become psychologically traumatized.

This discrepancy in risk rate can be attributed to protective factors some individuals may have that enable them to cope with trauma. Some examples are mild exposure to stress early in life, resilience characteristics, and active seeking of help."
People who have experienced prior traumas are more likely to experience future upsetting events as traumatic.
Those who feel more resilient to distress might dismiss those who report trauma because similar experiences did not effect them in the same way, a phenomenon we see occurring in Rigpa. On the other hand, some people have been hit or slapped by Sogayl Rinpoche and found the experience beneficial, but they still don't condone unrestrained behavior that can lead to trauma.
Dismissiveness can lead to more pain and hurt for the trauma victim. To be disbelieved or made to believe you're at fault when you feel harmed can be as painful as the traumatic experience itself.
Dismissive reactions like this have happened in Rigpa. For example, when a sangha member expresses concern about reports of harm, they're sometimes told these people have serious psychological problems. And that Rigpa cannot be held responsible for the harm they experienced, because they couldn't possibly have known about their fragility.
This explanation might have seemed credible in the past, when an isolated individual made a complaint.
However, the recent allegations made by a group of eight long-time students as well as other complaints that have surfaced since then, point to a widespread pattern of harmful behavior that has taken place over a period of 30 years. The idea that all these people, who we know as well functioning individuals, have unusually deep psychological problems no longer seems believable.
People well within the normal human range of cognitive and emotional functioning clearly seem to be negatively affected by some of Sogyal Rinpoche's behaviors.
In its press release from July 19th Rigpa said: "We would like to state clearly that there is no place for abuse in our community and we are conscious of our responsibility to provide a safe, welcoming and supportive environment for our members and the public."
Taking this expressed commitment to heart, I would like to offer my perspective on what needs to change in the Rigpa organization to create a healthy environment that no longer allows abusive experiences.
Working with Trauma On The Path
Almost all of us have traumas that need to be faced and resolved, and they can be addressed on the spiritual path in a positive way.
Dr. Reginald "Reggie" Ray, the co-founder and Spiritual Director of the Dharma Ocean Foundation explains trauma and the Vajrayana path in this way:
The Vajrayana: In our journey to the complete embodiment of spiritual realization, there are obviously going to be many impediments and blockages getting in the way. The most difficult of these 'obscurations' and 'obstacles' are what we term today 'traumas.' These are unconscious emotional assumptions and beliefs about the nature of ourselves, other people, and the world. These unconscious attitudes and beliefs were laid down through our entire life, beginning at least from birth, and they skew our perception of everything.

Because they are unconscious, generally it is very difficult to see them and address them. We are talking here not only about the major incapacitating traumas that may be active in us, but also about the hundreds and perhaps thousands of insults to our person that were so painful that we could not fully process the experiences when they occurred. In the Vajrayana, we turn directly to work with these obstructing, traumatic patterns, bringing them to consciousness through the practice and learning to fully inhabit the painful experiences, thus resolving them.
Teachers need to be aware that most students — indeed the majority of people in the West — carry trauma (developmental trauma and or shock trauma/PTSD) that needs to be worked with skillfully and responsibly. Given the numerous reports of harm in Buddhist organizations over the last 30 years, to say afterwards, "I didn't know this person had traumas," is no longer a valid excuse.
My Experience Working with Trauma
I'm not a professional or expert in this area, but I have worked intensively with my own traumas over the last five years. The first two years, I worked in a general way, learning to be more present in the moment, inhabit my body, and reconnect with suppressed emotions, unconscious beliefs, and negative cognitions. After two years, strong emotions began to arise. I realized I needed help to effectively process them
So I started intensive work with a highly experienced EMDR therapist. EMDR stands for "eye movement desensitization and reprocessing," a technique for accessing and processing traumatic memories and other adverse life experiences. My work and progress over the last three years is documented in great detail.
A year after I began EMDR, I also started deep inner work with a spiritual group that integrates spiritual practice with insights and therapeutic approaches from modern psychology. This gave me another opportunity to look at the history of my life and the events that shaped me as a person.
I haven't completed my trauma work, but I now know the specific traumas I brought to my spiritual path, and these traumatic memories have less impact on my emotional states and behaviors. I also have effective tools to consciously address them, when they do arise.
Maybe you feel you don't have traumas, and that might be true. But I would encourage you to keep an open mind. I have done trauma work in groups and have seen quite a few people who felt the same way, but who later realized their traumatic patterns had been deeply repressed and were hidden in their unconscious.
What I describe here applies to my situation. We're all different and what helped me to heal may not help someone else. But I believe sharing my experience may help you understand why people might feel abused in the student-teacher relationship.
I realize Sogyal Rinpoche is not responsible for the traumas and pain that I brought with me to the spiritual path. Looking back now, I can clearly see how my interactions with him often touched on deeply painful, unresolved experiences from earlier in my life, maybe even karma that I brought into this life and onto my spiritual path.
Sogyal Rinpoche possesses an uncanny ability to see a student's unresolved blockages and obscurations. He's like a mirror reflecting your issues and making you face them. Many in our community recognize this talent as a precious gift. They feel adamantly that Sogyal Rinpoche should be able to continue to work directly with students as he sees fit.
Based on the insights I've gained through my inner work, I can confirm that Rinpoche had a good sense of my issues. However, his approach did not work for me, but instead compounded the pre-existing trauma.
I'm sure he had good intentions and wanted to show me my problems. However, being humiliated, screamed at, and physically beaten on occassion led me to disassociate from my emotions and further repress them. My inability to process the experiences prevented growth and learning. On the contrary, I felt harmed because his personal way of teaching had a negative effect on my physical, emotional and cognitive health. I experienced physical burn out, an overloaded nervous system, repressed emotions, and difficulty being present with myself.
From the teachings I received, I understood this strong personal training was needed to progress on the spiritual path. This belief overrode my instinctive wish to remove myself from harm.
When I look back on some of my painful experiences, I see two aspects: the immediate pain that occurred in response to the teacher's actions and the hidden pain from earlier unprocessed emotions.
Intellectually, you may be able to understand your interaction with the teacher as just sounds and physical sensations and your reaction as just transitory thoughts and emotions, but this doesn't help you unless you can fully experience it in the totality of your being.
When there's an inability to face painful interactions with the teacher, an internal protection mechanism can kick in that represses your feelings and makes you disassociate from them. You may even feel okay in the moment and for a long time thereafter. But these unprocessed experiences are like un-defused bombs. They can explode as abuse accusations many years later, as has happened in Rigpa over the last 25 years.
Without understanding these psychological dynamics, other students may question that validity of complaints since it took years for them to come out.
When the unprocessed pain finally surfaces, it can be hard to understand all the contributing factors. Until I was able to see how my earlier traumas contributed to my painful experience, I only had the teacher to blame. This may explain why some of the descriptions of events contained in the complaints of abuse portray Sogyal Rinpoche like a monster.
Even though the description of events may sometimes seem exaggerated to others who were present, we need to acknowledge the student's experience of pain. The anger and outrage is understandable and may even be necessary and healthy to express, on the short run, for someone who feels seriously injured.
Potentially Harmful Teaching Styles
I'd like to look at some aspects of how Sogyal Rinpoche teaches and point out things that may be experienced as abusive, not by everyone, but by a significant number of people.
Sogyal Rinpoche's teaching style tends to be authoritarian. He employs strong methods, that many feel go against the principle of non-harming. These include:
Physical Beating
He seems to believe physical beating, by a spiritual teacher, can be a good thing. Sometimes, he does it in a funny, harmless looking way that can be seen as provocative to the ego. But many times, usually behind the scenes, it is violent. At least one student has been beaten to the point of unconsciousness. I was once beaten so hard on the head, for a little mistake, that I was dazed, possibly with a mild concussion. It left a deep imprint of fear.
When students have questioned this in the past, Rinpoche would sometimes say things like, "Hitting is better than hugging," or "To be hit by the lama is a blessing."
Or he would tell a story of his master, Jamyang Khyentse Chökyi Lodrö. Once, as a child, Jamayang Khyentse overslept. His tutor came and grabbed him by his little finger and dragged him out of bed. As a result, his little finger stayed crooked for the rest of his life. Sogyal Rinpoche says that whenever he looked at his little finger Jamyang Khyentse Chökyi Lodrö felt gratitude for the kindness of his tutor.
Verbal Abuse
Once I got a phone call from Rinpoche at two in the morning. He screamed at me so loud that not just myself, but even my wife, who was a few feet away, felt terrified and began shaking. And I wasn't on a speaker phone.
I still have traumatic reactions when the phone rings during the night. These days the calls usually come from telemarketers who don't check my time zone. I can laugh about it now, but my body and nervous system still initially react in a terrified way.
Humiliation
Sogyal Rinpoche uses public criticism as another method of personal teaching. He would criticize people in great length when they failed to do something he asked them to do, or did not do it exactly the way he wanted them to do it. He will tell people how stupid they are in front of hundreds of people.
When people expressed concern about the humiliation, he would say, "It's a hair cut, not a skin cut." I know people who were brought close to a nervous breakdown by his constant criticism.
Fear
When Rinpoche was present, at least for some of us, an atmosphere of fear pervaded the retreat or center. People worried about making mistakes and triggering Sogyal Rinpoche's wrath.
The fear could ripple out in negative ways through the whole community. Fear of mistakes sometimes caused students close to Rinpoche to pressure volunteer managers or act harshly towards them. The volunteer managers in turn sometimes passed the pressure and stress onto volunteers.
When students remarked on the atmosphere of fear, Sogyal Rinpoche brushed it aside and said it's good to be afraid of the lama. A student who was managing a center once asked Sogyal Rinpoche, "Why are you so tough on people?" He was not pleased, didn't say a word, and wrote down one word on a piece of paper: "Bardos!" I took this to mean that his harsh behavior was intended to to prepare us for terrifying experiences in the after-life states (bardos).
His fear-inducing behavior was presented as an opportunity to develop fearlessness. That may work if you can really face and understand your fear. I didn't have that understanding and thus experiences like this only caused me to withdraw and shut down.
Visiting lamas would sometimes notice the tension too. One lama said he noticed a lot of fear in the students. Of course this got reported back to Sogyal Rinpoche. He mentioned the criticism in a teaching, and he made a joke about the lama. As usual, a good part of the audience laughed.
The Dark Side of Humor
Sogyal Rinpoche possesses an amazing sense of humor, which sometimes came out in these personal teachings situations too. He would make light of the experience and so most of his students would follow suit.
But humor can have a dark side. It can be hurtful, dismissive, and discount another individual. It can be used to deflect criticism and discourage questions.
I can recall many times when people were made fun of after asking questions in a teaching. Sometimes they mistook a meditation experience for a deep realization of enlightenment. Or they said something critical of the teacher or the tradition. Or they tried to communicate some insights from Western psychology. When Sogyal Rinpoche made fun of them, most of the audience laughed along. But I often winced, putting myself in the shoes of the person who asked the question and wondering how it felt to be discounted.
Power
You get the idea very quickly that Sogyal Rinpoche is in charge, and if you criticize him, you'll be publicly derided. When this kind of interaction happens in front of a large audience who support it with laughter, it gives the teacher even more power. Sogyal Rinpoche may believe his actions are beneficial and help his students let go of their ego. But people who feel harmed see these actions as an abuse of power.
The word abuse is defined as "using (something) to bad effect or for a bad purpose; misuse." In this case, it can be seen as the misuse of influence and power. Sogyal Rinpoche has said he feels inspired when he expresses anger. Women have reported that he used his power and influence to seduce them. This has sometimes been justified by the belief that tertöns (Sogyal Rinpoche is said to be the reincarnation of a tertön, a hidden treasure revealer) need consorts in order to uncover the teachings they're meant to reveal.
When people would criticize his harsh behavior, he would express displeasure and even threaten to stop teaching. This type of reaction gives the impression you must surrender your personal judgments and even your personal integrity as an offering to receive the teachings.
If you condone this type of behavior or simply look away, you may be switching off your personal integrity. It definitely affected me like that. It made me disconnect from my heart and then I compensated in my mind. Compassion became a mental event, not a feeling experience. This kind of numbness allowed me to discount the complaints of abuse I heard over the years, instead of responding in a naturally compassionate way.
The Best Teacher Points Out Your Hidden Faults
Rinpoche often quoted this maxim from Atisha, "The best spiritual friend is the one who attacks your hidden faults." When he works with individual students, he looks for the slightest mistake.
He would even guide students in a lengthy investigation into a minor error: Why did you make the mistake? What was the exact instant you didn't listen to the instructions, hear him correctly, or forgot something?
During these examinations, I was able to see the factors that contributed to my mistake: For example, a lack of awareness, being overwhelmed, or making assumptions. I could see I was not present, lacking energy, not clear in my mind, or not listening to my intuition.
But I never got to know the causes that gave rise to these symptoms. While the investigation process may have given me some clues, I didn't have the understanding to see the real hidden faults or the inner blockages. I didn't have the right tools to heal or dissolve them.
A Negative View of Western Psychology
Since then, I've found insights and methods from Western psychology crucial to recognizing my blockages and traumas.
To be honest, I resisted the psychological perspective and felt prejudiced against it for decades because Sogyal Rinpoche often gave mixed messages about therapy. At times, he said therapy can be very good, and he wanted to create a Buddhist therapy.
On the other hand, he often dismissed therapy in his humorous way, making fun of how processing your childhood can be endless. I got the idea that just following the path I'd been given would resolve all my problems. Psychology was not necessary and might in fact be a waste of valuable time.
One of the main problems I see in this abuse controversy is a lack of knowledge of Western culture and a disregard of insights from Western psychology.
Spiritual ByPassing
In my opinion, you cannot progress on the spiritual path without a grasp of the deep and often unconscious dynamics of destructive emotions and beliefs. Jungian psychologists who have studied Eastern religions have noted that emotions are approached differently in the East, which might account for some of the problems we see in Western Dharma organizations led by Asian teachers.
Sogyal Rinpoche often teaches on working with emotions. He encourages students to connect with the spaciousness, peace, and clarity of their innermost being, which he says allows conflicting emotions and blockages to naturally subside. This can be a powerful approach. To get a sense of this read this excerpt from his teaching, "Natural Great Peace."
But this approach did not help me resolve conflicting emotions because I had too many repressed feelings and an abundance of unconscious material. Once one has dealt with their emotional blockages, Sogyal Rinpoche's direct approach can work well. But some people use spiritual practices like these to avoid dealing with difficult emotions, unresolved childhood wounds, and developmental gaps. This is called "spiritual bypassing," a term coined by psychologist John Welwood in 1984. Eventually, however, spiritual bypassing implodes.
Why Do We Stay In Harmful Situations?
Why do Westerners stay in an unhealthy teacher-student relationship for so long?
Our eagerness for enlightenment can blind us, and naive ideas, like we can get it by simply doing what another person says, can cloud our minds. Because of these factors, we try so hard to do whatever the teacher asks of us. In the process, our mind gets conditioned in ways that disable our innate self-protection mechanisms.
The person who harms you also becomes your main source of spiritual nurturance. You experience so much love in the teaching. You hear the teacher say: "I truly love you! I will never abandon you! I never judge you! I always see the good in you." Deep emotional bonds can keep you in harmful situations. In psychology, this is called "Stockholm Syndrome." Even people who have been taken hostage by violent criminals can develop an emotional bond with their captors.
You also get used to the abusiveness slowly. It starts with slight, humorous taps with the back scratcher or sexual jokes.
As a community, we may not realize that by tacitly condoning this type of behavior, we have all contributed to allowing abusive experiences to occur. We may have minimized the experience of harm by responding with humor instead of compassion and framing the behavior as a legitimate way to challenge and provoke the ego.
All these factors, and others I haven't mentioned, can contribute to making an unhealthy environment, in which some people will end up feeling harmed and abused. Others will burn out from stress.
I've seen and heard of many committed students who burned out due to stress (and perhaps unidentified trauma) and developed illnesses like chronic fatigue. Others may not have felt abused, but had nervous breakdowns. How many times have you heard about cases like this in Rigpa yourself?
There Are Less Harmful Ways To Teach
Abusive ways of teaching are usually not necessary, and in fact are dangerous if they induce or exacerbate trauma. Not all Vajrayana teachers use extreme teaching methods. According to Mingyur Rinpoche, they are used rarely, only in exceptional cases, and only as a last resort. He says, when used, they never cause trauma.
There are effective ways to work with and heal trauma and deep obscurations on the spiritual path that do not cause harm.
Over the last five years, I have done deep inner work that involved looking at my traumas, repressed emotions, and unconscious negative beliefs. I have faced painful memories voluntarily. I had the choice to stop at any time. I was educated about unhealthy emotional dynamics. This helped me to understand what I experienced. Support was available to help me deal constructively with whatever came up. The process of confronting difficult patterns did not leave me feeling abused, but instead became a positive experience of learning and growth.
As a result, I feel more deeply connected with my heart, and my capacity to experience joy has radically expanded. Unprocessed material became conscious and workable. Although I still have memories of these difficult experiences, they no longer color my thoughts, words, and actions so strongly.
Unprocessed Experiences in the Community
I can only speak from my personal experience. Everyone needs to reflect on this topic and come to their own conclusion.
However, I would not be surprised if the tough environment and provocative ways of teachings may have left many people with unprocessed experiences or reinforced unconscious patterns they had already brought to their spiritual path.
I was only able to see these harmful effects after many years and after I made quite an effort to explore this area on my own. So I would not be surprised if there are many other practitioners who have traveled quite far on their spiritual path without touching on deep blockages because they remained unconscious. Some may not even be able to see their shadow elements right now. It might take years for this unconscious material to surface.
Preventing Abuse
You may not have significant emotional issues yourself, but I hope reading about and reflecting on this topic may help you understand why and how other students have experienced abuse.
I feel the insights I've shared can also contribute to prevention. If measures are taken to ensure that students have a better understanding of their traumas, learning tools to process their difficult experiences, and better systems of support, there will be less likelihood of harm.
Suggestions for Teachers
Many Buddhist teachers understand the Western psyche and have adapted their teaching style accordingly, but not all. Here are a few points that might be helpful for teachers to keep in mind when teaching and working with Westerners.
Western students can be serious and eager when it comes to the spiritual path, but also naive about enlightenment.
They often want the highest teachings, but they may not have purified their emotional patterns sufficiently to be ready for them.
Some will do whatever you say and endure things that are harmful to them.
They may say "yes" to sex, when they would like to say "no."
Despite their enthusiasm, they may still have a limited emotional capacity and break down at some point.
If that happens, they may feel a tremendous amount of pain and anger. Some or most of it will likely come your way.
There are other ways to work with deep emotional patterns that are less risky than extreme teaching methods.
Concluding Thoughts
Some of the causes that contribute to abuse in student-teacher relationships include the influence of the feudal system, a disregard for the principle of non-harming, and a lack of support after painful experiences take place. The Dalai Lama spoke about these concerns on August 1st in Ladakh and I explored some of them in detail in What Did the Dalai Lama Really Say?
My intention has been to share the insights I've gained through processing my own experience of abuse in Rigpa. I also have many positive memories of Sogyal Rinpoche's kindness. I'm deeply grateful for all the teachings I've received from him. If I had had a better understanding of the traumas and baggage that I brought to my spiritual path when I started in Rigpa, my experience may have been very different. But maybe this is exactly what I needed to go through to arrive where I am now, in a much healthier place.
I hope reading and reflecting upon what I've shared will help you come to your own personal conclusion about whether these teaching methods work for you. I hope it will inspire you to investigate your own personal dynamics and whether you may have unprocessed experiences that may be holding you back on your path.
What have been your experiences with the behaviors in Rigpa that some people find abusive? How do you think we can come to a workable understanding in the community? We would love to hear your thoughts in the comments. Our commenting guidelines encourage open, but civilized discussion.
If you found this article helpful, please share it on Facebook. Thank you!
Recommended Resources
Buddhist Practice on Western Ground: Reconciling Eastern Ideals and Western Psychology by Harvey B. Aronson
"The Precious One" by Mick Brown, 1995 article from Telegraph Magazine. This well-rounded article looks at accusations of abuse from all angles and gives good insight into the experience of woman who have made allegations of abuse against Sogyal Rinpoche.
---
[jetpack_subscription_form]
Copyright secured by Digiprove © 2017
(Visited 3,486 times)