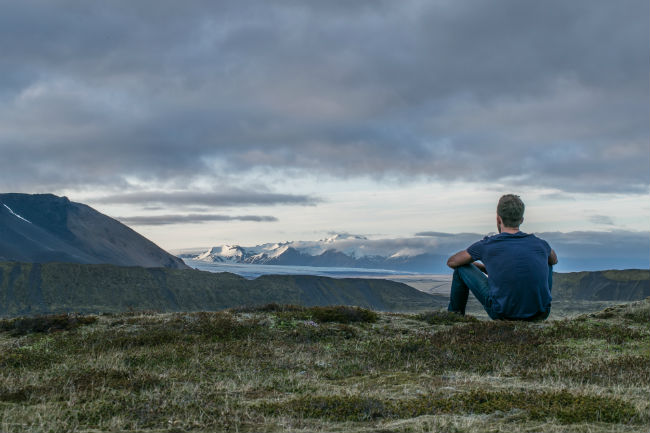 The cycle of news on the Sogyal Rinpoche controversy sometimes feels relentless — a new article or statement every few days and a seemingly never-ending stream of social media posts.
It can feel tempting to quickly read each piece and move on to the next without taking time to study the main advices and let them fully sink in. When I go too quickly, I'm left with a confusing canvas of different points of view that seem incompatible at first glance.
I feel the Dalai Lama gave important advice for the Rigpa sangha on August 1st in Ladakh. In the spirit of open discussion, initiated by Rigpa, I'd like to take a deeper look at his remarks. I'm especially interested in the implications of the Dalai Lama's message and how his guidance might be reconciled with later statements from Mingyur Rinpoche and Dzongsar Khyentse Rinpoche on ethics and the student-guru relationship.

The Dalai Lama's Advice in a Nutshell
Why is the Dalai Lama's recent advice so important for the Rigpa sangha?
The Dalai Lama has spoken before about misconduct on the part of Buddhist teachers and how to address it. In the past, since his comments were general, there was room for saying, "He's not talking about Sogyal Rinpoche."
However, in this guidance, he specifically mentioned Sogyal Rinpoche and the allegations against him.
In brief, the Dalai Lama made four points:
The root of the problem may lie in the outdated influence of feudalism in some Buddhist communities. He insists this must change.
When a teacher engages in harmful behaviors that do not reflect the basic Buddhist values of non-violence and compassion, it needs to be made clear these are the actions of one individual. The teacher needs to take responsibility for them. Otherwise, people get a bad impression of Buddhism.
The Buddha encouraged his followers to question and examine the teachings. Thus, it's wrong to think you must do everything a teacher says without examining whether his instructions are in accord with the dharma, in particular the principles of non-harming and compassion. If they're not, the student should respectfully refuse to comply.
The Dalai Lama also pointed out that he has made the same points in relation to unethical behavior in the student-teacher relationship more than twenty years ago.
I've noticed that some people in the Rigpa community still don't believe he truly means what he's said several times now about misconduct. They assert the Dalai Lama needs to make such statements in public to be "politically correct." They also question whether his advice is pertinent to Vajrayana practitioners or students who practice in other schools of Buddhism, outside of the Gelugpa tradition.
For example, even now, about four weeks after his statement was issued, I haven't heard anyone ask how feudalism might have influenced the Rigpa organization.
So I would like to look at the Dalai Lama's message, piece-by-piece, and explain how I understand it, what it might imply, and how it may shed light on possible problems in Rigpa and other Buddhist communities. His comments are included below as quotes. If you feel I'm hearing or interpreting anything incorrectly, please let me know in the comment section at the end of this post.
Feudalism in Buddhist Organizations
The Dalia Lama begins by addressing the separation of the temporal and the spiritual in governance.
I am Tibetan. Six million Tibetans believe me and trust me. In political matters, I am already retired since 2011. Completely retired. Not only myself retired, but also the almost four century-old tradition of Dalai Lama Institution, automatically being head of both temporal and spirituality. Now that I formally, proudly, voluntarily, happily ceased. In future the Dalai lama institution will remain [but] no longer with any political responsibility.
The Dalai Lama stresses that he "formally, proudly, voluntarily, happily" gave up the position of political power bestowed upon the institution of Dalai Lama under the feudal system of Tibet.
I feel that some of these lama institutions is [under] some sort of influence of feudal system. That is outdated and must end. The feudal influence. Then eventually lama institution creates lama politics [DL laughs heartily]. That is very bad
Monasteries and dharma centers in Tibet operated under feudal principles. Lamas who grew up in this system may still teach and run their centers under this outmoded influence.
What are some of the main features of a feudalistic system?
Physical beating was a common form of punishment in monasteries, the primary place of education in Tibet.
In contrast, corporal punishment in schools has been outlawed in many Western countries. It was outlawed by the British Parliament in 1986 and is illegal in 31 out of 50 states in the U.S.
Critics of corporal punishment say it can cause long-lasting trauma in addition to the physical injuries sustained, which can be severe.
In feudal systems, men treat women as objects of pleasure and expect sex on demand. It was customary for hosts to offer young women to important guests for their enjoyment. In Tibet, many considered it a blessing for a woman to have sex with a lama.
In the West, coerced and non-consensual sexual relations constitute sexual assault.
In most forms of feudalism, rulers had complete authority. The ruler decided what is best for everyone. There were no systems of accountability.  Rulers could do whatever they wanted. Rulers typically had a small, loyal aristocratic court around them, which made it easy for them to become isolated, influenced by people with agendas or "yes-sayers".
In the modern world, leaders are not given such broad power and are held accountable for their actions.
People in high positions had numerous servants and felt entitled to have every whim indulged. Servants didn't have a right to say no or even leave in the feudal system.
In the West, treating people this way is considered a form of oppression.
What are some of the elements, in addition to those mentioned above, that  make a feudalistic approach inappropriate for modern times?
Involuntary participation
Pressure to comply
Suppression of criticism
A non-egalitarian model
Sexual abuse of women
The Western world cherishes values like personal freedom, freedom of expression, human rights, self-responsibility, governance by elected officials, and legal protection from physical harm. Of course, Western governance has it's faults and failings too, but it attempts to protect human rights, a concern of utmost importance to the Tibetan cause.
What does Dalai Lama mean when he says the feudal system leads to politics?
The emphasis on reputation, power, money, and politics influences the spiritual in negative and inappropriate ways like the misuse of funds, attempted assassinations (in Tibet), and sectarianism.
This look at feudal systems brings up some interesting questions for Buddhist students to consider:
Is your Buddhist community influenced by the feudal system?
Is the Vajrayana shaped by the feudal system?
What about the student-master relationship, in which the student pledges to do whatever the master says?
When devotion is intermixed with feudal principles, does it discourage critical questioning and open discussion?
Does a feudalistic approach get in the way of engaging with the dharma in a healthy way?
Does a feudalistic system provide an environment that allows abusive behaviors to take place and continue?
I wonder if the influence of the feudal system might explain some of Sogyal Rinpoche's behavior. For example, he has been accused of a lavish lifestyle, including an excessive indulgence in sense pleasures. He, however, says he has no selfish intent.
Could this be a way of practicing Vajrayana that is influenced by fedualism? For example, in sadhana practices, you become the deity. In some sadhanas, you prostrate to yourself and make immense offerings, including food, drink, and sensual pleasures to yourself as the deity.
Seen from this perspective, Sogyal Rinpoche may see offering sense pleasures to himself, in ways similar to the customs of feudal systems or receiving them from others, not as selfish but as an offering to the Buddha or deity that he embodies in his role as a teacher. He may see these offerings not as gifts to himself as a person, but to the wisdom lineage that manifests through him in this world.
This might explain why Sogyal Rinpoche asserts he has no selfish intentions. But the Dalai Lama clearly says the customs of the feudal system are not appropriate for this time. They won't be understood or tolerated by Western society.
Sogyal Rinpoche himself has also spoken about the need for cultural adaption to occur. He believes, however, that this will happen naturally as more Westerners practice the authentic tradition and should not be rushed.
I'm not a scholar so I can't say which aspects of  feudal systems might be culturally adopted features that can be changed or intrinsic parts of the Buddhist tradition that must remain. But this is an important question to consider, given His Holiness's insistence that the influence of feudalism on Buddhist organizations must end.
Ethics and the Student-Teacher Relationship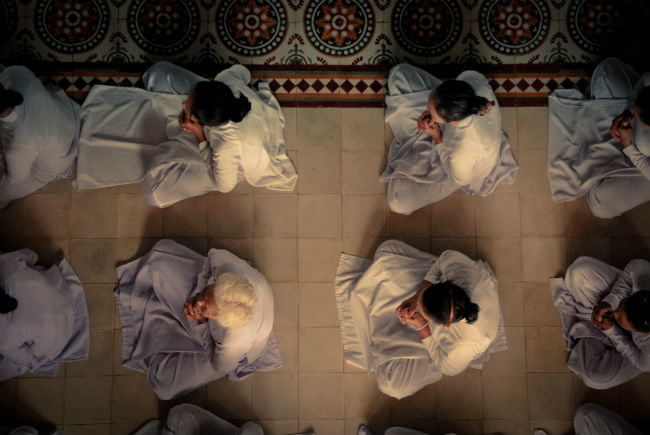 In the past three decades, many Buddhist teachers have fallen into disgrace because their behaviors conflicted with Buddhist ethics.
[If a] lama individual disgrace, it does not matter. But very bad impression about monastery and monk is very bad.
The Dalai Lama has expressed his concern about how such misconduct reflects upon Buddhism.
To understand ethics in the student-teacher relationship, we must begin by understanding how ethics works in Buddhism.  In his recent article on Buddhist ethics, Mingyur Rinpoche started by saying,
These days, the one time people do ask me about ethics is when scandals or controversies happen in Buddhist communities. Despite the clear importance of nonviolence and compassion in the Buddhist tradition, many students are not sure how to deal with these situations. I can see why they get confused. There are many different Buddhist lineages and schools, and it is hard to keep track of all their different teachings, practices, and ethical frameworks.
Along the same lines, when Buddha was asked to summarize his teaching, he said,
Commit not a single unwholesome action,
Cultivate a wealth of virtue,
To tame this mind of ours,
This is the teaching of all the buddhas.
This encapsulates the essence of Buddhist ethics as well: Non-violence, compassion, and pure perception. These three aspects need to come together in the practice of Vajrayana and Dzogchen.  Read Mingyur Rinpoche's article for more details on ethics.
Ideally, the 10 Unwholesome Actions and the 10 Wholesome Actions guide a Buddhist practitoner's behavior. In following these guidelines, however, one should not become moralistic or fall into extremes.
When we look more deeply, we see the first seven Unwholesome Actions are provisional, but they can only be disregarded in exceptional cases. Ultimately, it's the intention that determines whether an action is positive or negative, but this needs to be understood correctly — not as an excuse for abusive behavior, for example.
On rare occasions, the Buddha's actions, in previously lives, went against conventional ethics, but his intention was positive and he was moved by intense compassion. The story of Captain Compassionate Heart who killed Black Spearman serves as one famous example. (The Words of My Perfect Teacher, p 125).
Students of the Vajrayana cite examples of masters who have acted in provocative ways, without concern for political correctness or ordinary conventions of ethical behavior, in order to help students cut through delusion.
For example, Tilopa hit Naropa with his sandal until he fainted. When he regained consciousness he was enlightened. Through this unorthodox action, Tilopa was able to help Naropa attain realization and later benefit thousands of practitioners by carrying on Naropa's lineage.
On another occasion, Tilopa asked Naropa to jump off a tower. The Words of My Perfect Teacher describes the incident like this:
One day, Tilopa took Naropa to the top of a nine-storey tower and asked: 'Is there anyone who can leap from the top of this building to obey his master?' Naropa thought to himself, 'There is nobody else here, so he must mean me.' He jumped from the top of the building and his body crashed to the ground, causing him tremendous pain and suffering. Tilopa came down to him and asked: 'Are you in pain?' 'Itʻs not just the pain,' groaned Naropa, I am not much more than a corpse …' But Tilopa blessed him, and his body was completely healed.
Some Rigpa students say people who have complained about harm do so because they have failed to understand unconventional methods as a personal teaching for them, similar to the examples above.
However, Mingyur Rinpoche clearly says that extreme teaching styles should not cause trauma, and should be used rarely, as a last resort.
It is also worth noting that these extreme teaching styles we see in Vajrayana history took place in the context of a very mature spiritual bond between teacher and student. They were not all that common. …

Not only are these extreme teaching methods used only with very mature students and in the context of a relationship of stable trust and devotion, they are also a last resort. There are said to be four kinds of enlightened activity: peaceful, magnetizing, enriching, and wrathful. Wrathful activity is only used for those who are not receptive to more subtle approaches. So again, this style is not a norm, but something that is only employed in certain circumstances. …

Thus we must distinguish teachers who are eccentric or provocative—but ultimately compassionate and skillful—from those who are actually harming students and causing trauma. These are two very different things, and it is important that we do not lump them together. There are plenty of teachers who push and provoke students to help them learn about their minds, but that is not abuse. Physical, sexual, and psychological abuse are not teaching tools.
A teacher may sometimes use unusual means, but they come with a risk. If you choose to use extreme teachings methods, you may put yourself in peril. If something goes wrong, your peers may not back you up. You or your students cannot say this behavior is permitted by Buddhist standards.
If this kind of unconventional teaching goes wrong and harm occurs, I hear the Dalai Lama saying the individual teacher needs to take responsibility. What might that mean? Acknowledge the problem, make amends, and help those who feel harmed get the help they need to process and heal the experience. This will garner respect even though a mistake was been made.
We must [have] more intention. You should not say, 'This is my guru. What guru says I must follow.' That is totally wrong. Buddha himself mentioned my teaching you must examine. Similarly [if] one particular lama says something, you examine whether this goes well according to Buddhaʻs teaching or according the circumstances of society. Then you must follow. If the lama says something, if you investigate and [conclude it is] not proper, then you should not follow the lamaʻs teaching.
Buddha was egalitarian. He encouraged his students to test and examine every aspect of the teaching before adopting it, like a goldsmith would test the purity of gold before purchasing it. To follow blindly is wrong, according to the Dalai Lama. He encourages students to take personal responsibility, understand the basic principles of non-harming and compassion, and embody them in their words and actions.
The Dalai Lamas says the practice of Vajrayana needs to include the principles of non-harming and compassion from the previous vehicles.
Mingyur Rinpoche supports this view. He says,
In Tibetan Buddhism we practice the three yanas together, and that includes the practice of ethics.
When a student practices like this, integrating the three yanas, to think "I must do everything my guru says" is wrong. Instead a student should examine what the teacher requests and check that it's in accord with the dharma. If it's not, the student should question it and refuse to comply. And, it's permissible to leave a teacher if your questions and warnings go unheeded and harmful behavior continues.
Of course, it's best to avoid potential problems in the student-teacher relationship by examining the teacher first. Matthieu Ricard wrote,
The Dalai Lama constantly advises his hearers, both Eastern and Western, to reflect deeply before studying with a master, in order to avoid bitter regrets should matters turn out badly.
Ricard provides more advice on how to examine the teacher in his statement about the letter of complaint.
Is Vajrayana Threatened with Extinction?
Within the framework given by the Dalai Lama's advice, some committed Vajrayana students fear the full authentic practice of Vajrayana cannot happen.
Maybe they have a point.
In his Facebook post, Guru and Student in the Vajrayana (August 14), which he asked to be read in full, Dzongsar Khyentse Rinpoche said a true Vajrayana student needs to fully trust his guru and do everything he or she says if the relationship has been entered into consciously and properly.
But he also pointed out the difference between a public Buddhist teacher and a Vajrayana teacher.  And he emphasized that Vajrayana was practiced in absolute secrecy in India. Only when it came to Tibet, was Vajrayana practiced more openly.
Dzongsar Khyentse Rinpoche's advice may not seem compatible at first glance with the advices given by the Dalai Lama and Mingyur Rinpoche. But maybe there's a way for these advices to co-exist if the Vajrayana, as described by DKR, is practiced secretly with a select group of students, who enter consciously and are sufficiently prepared for this path, rather than openly with students who may not be able to understand or process the experiences that might occur.
If students are sufficiently prepared and have positive experiences of growth and learning in the context of Vajrayana, complaints of abuse will cease.
Secrecy can be problematic because it can allow for abuse to happen. To be clear, returning to a more traditional framework for Vajrayana does not mean suppressing complaints or ignoring actual abuse as a solution.
Does the Dalai Lama's Advice Apply To All?
Even Dalai Lamaʻs teaching, if you find some contradiction, you should not follow my teaching.
According to Mathieu Ricard, the Dalai Lama gives us advice but not commands:
Among Tibetan masters, H.H. the XIVth Dalai Lama is clearly the object of unanimous respect. The teachings and advice that he gives may well be the source of profound inspiration but they are never regarded as commands.
The Dalai Lama said clearly you don't need to follow his advice if something he says is not in accord with the teachings. You are free to follow your own understanding if you feel his recommendation go against the Vajrayana teachings.
As far as Gelugpa is concerned, Lama Tsonghkapa clearly mentioned [Tibetan Translator]: If a lama teaches something that is against the dharma it should not be followed and opposed [DL strongly repeats the word "dok" twice which is translated as 'opposed' but literally means to turn away]. If a lama teaches something that is in accord with the dharma it should be followed, if it is in discord with the Dharma, it should not be followed. [Translator end].
The Dalai Lama supported his view with a quote from the Gelugpa tradition.
Some Rigpa students say his views represent only the the Gelugpa tradition, and the use of extreme teaching methods is seen differently in other schools. Others say the Dalai Lama needs to present this perspective to be politically correct as the leading public representative of Tibetan Buddhism. And still others say he's a monk so his ethical standards are different than those of yogis and householders.
Let's remember, however, that His Holiness has studied and taught the Dzogchen teachings himself. He treasures Dilgo Khyentse Rinpoche as one of his gurus and has received Dzogchen empowerments and teachings from him. His Holiness has given Dzogchen teachings on a number of occasions, several times at the request of Sogyal Rinpoche.
The Dzogchen teachings the Dalai Lama's given in the West have been gathered in Dzogchen, The Heart Essence of the Great Perfection, edited by Rigpa's senior teacher, Patrick Gaffney, with a forward by Sogyal Rinpoche.
All this illustrates that His Holiness is highly familiar with Dzogchen and has a deep connection with holders of the Dzogchen lineage.
It seems clear to me that the Dalai Lama's advice is based on common sense and basic human and spiritual values and not the perspective of the Gelugpa school alone.
Mathieu Ricard remarked,
… the Dalai Lama has no personal agenda in the interests of protecting the image of Buddhism. He often declares that he has nothing to hide and that he is open—without the slightest restriction—to any kind of formal enquiry concerning his own life and actions.
The Dalai Lama Confirms His Views on Misconduct
The Dalai Lama's current remarks confirm that he firmly stands by what he said on misconduct at the Western Buddhist Teachers Conference in 1993 — 24 years ago.
Many years ago in Dharmsala at a Western teachers conference some Western Buddhist teachers mentioned [that] some Zen masters and Tibetan Masters create a very bad impression among people. Then I told them these people [do] not follow Buddhaʻs advice, Buddhaʻs teaching. We cannot do. The only thing is make public, through newspaper. through radio. Make public. Those people [may] not care about Buddhaʻs teaching but they may care [about] their face. I told them at that conference. I think 15 years ago.
(Please note that this particular reference to Zen and Tibetan masters relates to incidents of sexual misconduct and alcohol abuse raised in a question by one participant at the conference.  I find it interesting that it stands out in the Dalai Lama's mind 24 years later.)
This confirmation is significant because it's been said by some that his previous statements were used in ways he did not endorse and do not apply to Rigpa and Sogyal Rinpoche.
Perhaps, it would be illuminating for all of us to watch the eight videos from The Western Buddhist Teacher's conference, which are available at the Meridian Trust website. If you watch them, you'll experience for yourself what the Dalai actually said and how he emphasizes particular points very strongly.
Mingyur Rinpoche agrees with the perspective of the Dalai Lama,
…if there is a long-standing pattern of ethical violations, or if the abuse is extreme, or if the teacher is unwilling to take responsibility, it is appropriate to bring the behavior out into the open.

In these circumstances, it 's not a breach of samaya to bring painful information to light. Naming destructive behaviors is a necessary step to protect those who are being harmed or who are in danger of being harmed in the future, and to safeguard the health of the community.
Both Dalai Lama and Mingyur suggested to first raise concerns about inappropriate behavior privately. But if harmful behavior continues they said to make it public.
The Dalai Lama emphasizes that the students need to speak up because there is no oversight body in Buddhism. Matthieu Ricard explains,
No authoritative body goes to check whether a given monastery actually implements his advice. In any case, there exist nowadays thousands of Buddhist centers throughout the world and they are all independent of each other. Only the people who live in such centers, or frequent them on a regular basis, are in a position to say when behavior contrary to Buddhist principles occurs. The only guiding lights in this domain are the teachings themselves. These indicate clearly the qualities of a spiritual master who is worthy to be followed and stigmatize false teachers, who are not worthy.
Lastly, His Holiness says,
Now recently Sogyal Rinpoche, my very good friend, he [is] disgraced. So some of his own students now made their criticism public.
With these words, it's clear the Dalai Lama's words are meant for Sogyal Rinpoche and Rigpa.
The Dalai Lama's statement offers a strong message, which may be uncomfortable for Rigpa students to hear. Even so, I feel certain his message was given with good intentions.
Sogyal Rinpoche has always considered His Holiness as an example of enlightenment, a Buddha in flesh. He sees him as one of his teachers and has offered his work to serve his vision for the world. He's requested His Holiness to teach and guide his students on many occasions. Sogyal Rinpoche's reverence for the Dalai Lama makes it even more important to consider his advice seriously.
Some have raised questions about Sogyal Rinpoche's authenticity as a teacher. But, the Dalai Lama does not question Rinpoche's authenticity in his statement. He simply addresses harmful behavior.
In Conclusion
In his letter to the Rigpa sangha, dated July 19th, Sogyal Rinpoche says,
Already, I am seeking advice from masters who have a genuine care and concern for Rigpa, such as Dzongsar Khyentse Rinpoche and Mingyur Rinpoche and others, about what we should do. And I will honour their guidance.
I would like to respectfully ask Sogyal Rinpoche to share his understanding of these advices with us and explain his point of view in relation to them. If he were to do so, I would hope he would also address the kinds of questions and concerns I've raised in this piece.
What did you hear the Dalai Lama say in his statement? What especially stood out for you. Please leave your thoughts in the comments.
References
[jetpack_subscription_form]

Copyright secured by Digiprove © 2017
(Visited 6,368 times)